Mail Art Project by Ruggero Maggi
with the collaboration of Dinamic Mail Art Museum and SACS of Quiliano
Even MAIL ART must make his voice heard… each of us is aware of what is happening and what the Ukrainian people are feeling on their skin.
I INVITE YOU to send me TWO MONOCHROME WORKS
one work BLUE and the other one YELLOW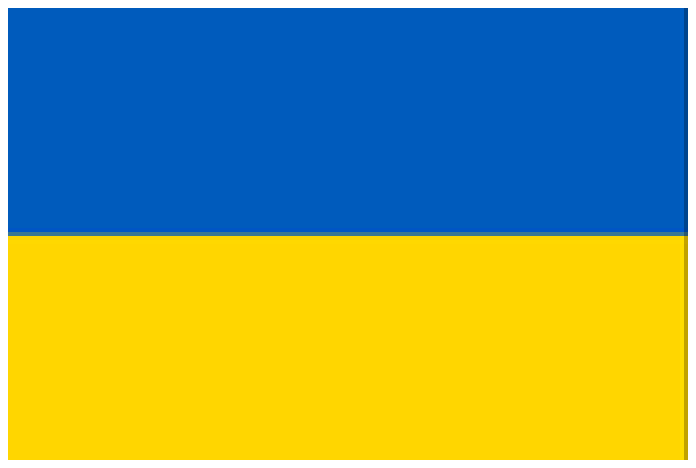 (the two colors of the Ukrainian flag here reproduced)
max A4 format- free technique
DEADLINE: 30 April 2022
send to (NO Recommended Post, for shipping use preferably International Priority Post):
RUGGERO MAGGI – C.SO SEMPIONE 67 – 20149 MILANO – ITALY
At installation level, we will realize in sign of Peace by the received works a large, imaginary Ukrainian flag.
At 2018 I presented a huge flag of Peace for the inauguration of the Dynamic Mail Art Museum in Quiliano. So this act can be considered as an ideal extension of what was done then.
You are also invited right now to attend the inauguration, of which I will send notice to all participants.
A hug to all of you
Ruggero Maggi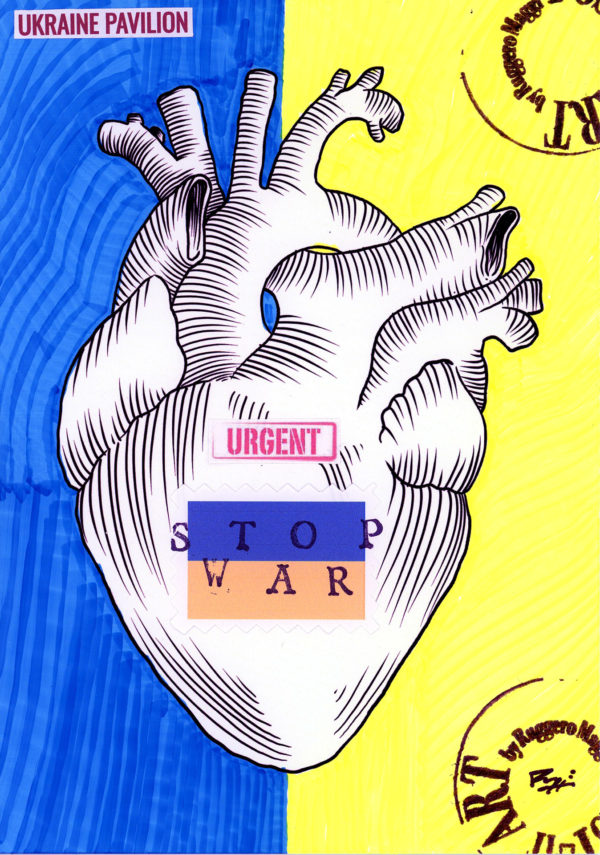 n.b.: All the works received by Maggi will be subsequently included in the Quiliano SACS archive. A special thanks to Cristina Sosio who currently directs it.
Some participations for Ukraine Pavillon